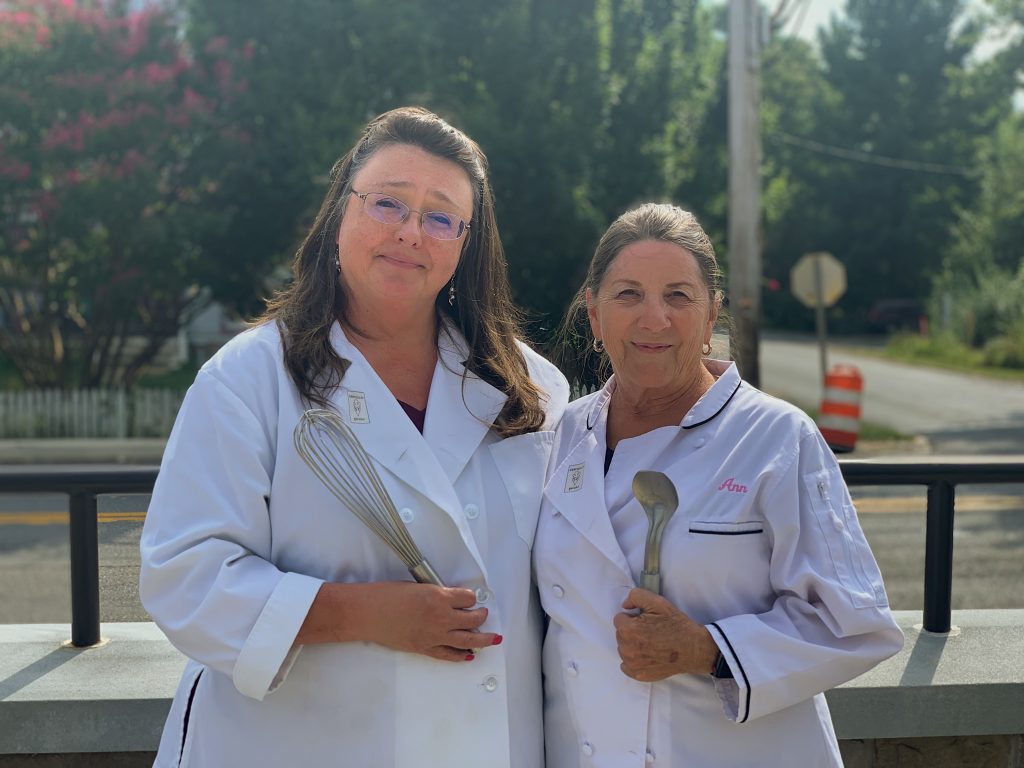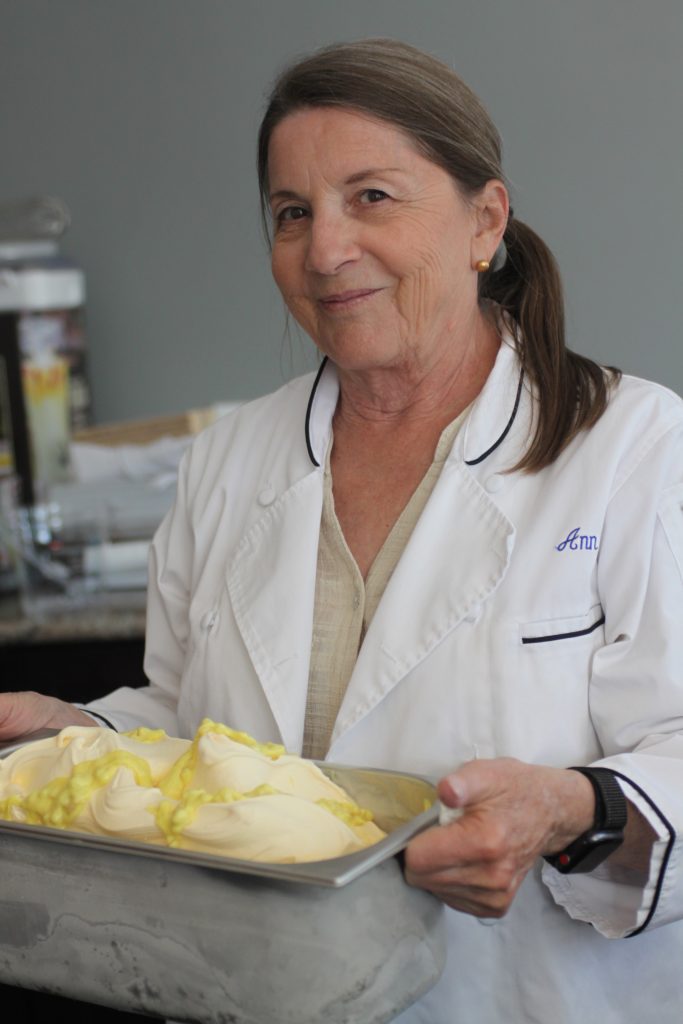 Ann Miller
Gelato and Pastry Institute Trained Chef and Owner of Abbraccio Gelato
Ann Miller is a longtime Middletown local business owner. For the past 50 years she has been an avid farmer, growing her own vegetables, fruit, and raising cattle. Over the course of her life, Ann has been passionate about traveling the world. In 2002, she decided that she would take each of her 13 grandchildren on a trip to anywhere in the world they wanted to go. After visiting all seven continents (yes, even Antarctica), she was inspired to bring a little piece of her travels back home. Some of her favorite memories from traveling the globe took place in the little gelato shops all throughout Italy. In 2018, Ann decided to take a course at the Gelato and Pastry Institute in Long Island, NY. It was there that her passion for Italian culture was combined with the knowledge of artisan gelato making. After months of testing recipes, building flavors, and creating a beautiful gelato shop, Ann is excited to have opened Abbraccio Gelato in September of 2019.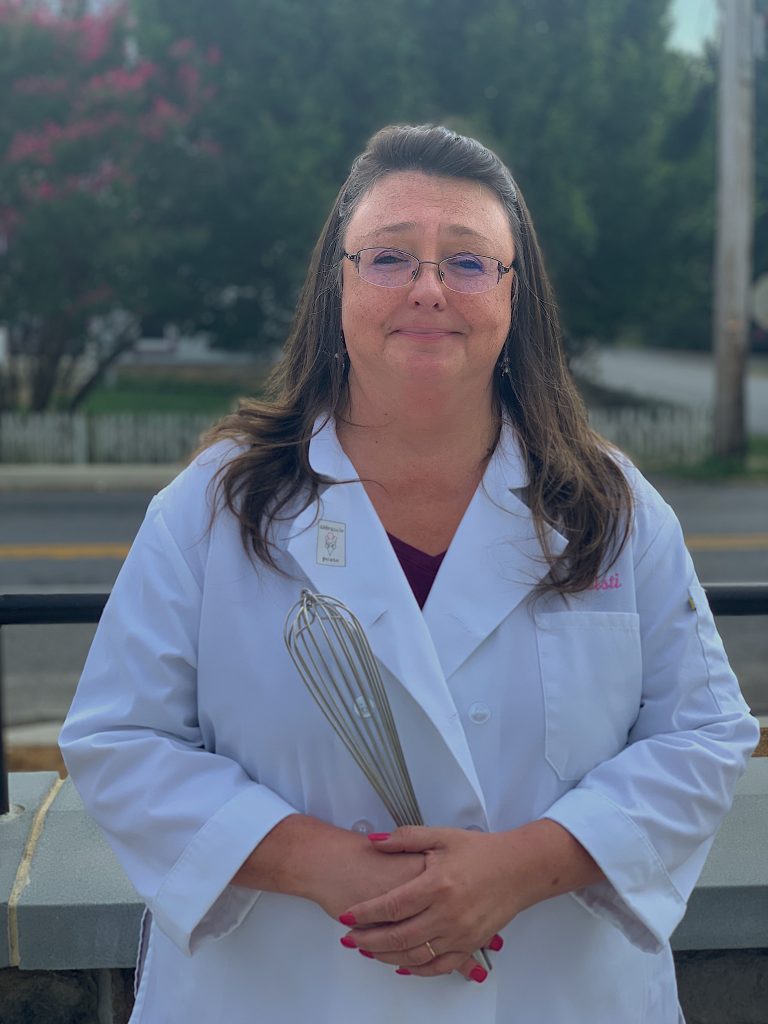 Misti Lovell
Manager and Gelato Maker
Misti Lovell joined Ann in April 2019. She had previously worked in banking for over 18 years. You may recognize her from the branch of BB&T in Middletown, but you might not know about her passion for the culinary arts. For the past 25 years, she has been an avid baker, creating wedding cakes and hosting bake sales in the community. Misti learned her love of baking from her grandmother, who inspired her to start baking at a young age. Many of the recipes we use here at Abbraccio Gelato have been carefully developed by Misti, who combines fresh Maryland ingredients with classic Italian flavors.